We are an operations center with Call Center outsourcing services, based in the United States. Our team and work options allow us to offer a wide variety of services.
We are a Hispanic Insurance Broker leader for the Latino Community settled in the United States, it has locations in California, Florida, Texas, and Colorado, and offers warm customer service through its Contact Center located in San Salvador, El Salvador. We offer different kinds of insurance in the United Stated: auto, moto, home, health, etc., and also we have our Franchise business division for the Hispanics in the USA who wants to start running their own Veronica's Insurance Agency.
Veronica's is a place where you can be yourself, develop, grow and achieve all your goals. We work but there is also time to have fun. Be part of our team.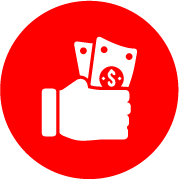 You have your base salary but you can also make your own money according to the sales you make.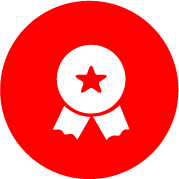 As we already mention, you have your base salary but you can also make unlimited commissions.
If you are a student you can set your schedule so that you can have time to attend to your classes.
If you are studying you can do it here, we have a study room that you can use in your free time to study.
If you leave work late, Veronica's provides transportation for the team to the area where you live
Our team is full of enthusiasm,  you can have a lot of fun. Costume contests, pijama day, and much more.
More than 25 Years In a Row
Our Corporate Center is located in Colonia Escalón, San Salvador, near Fuentes Bethoveen. We have more than 200 employees in our accounting, marketing, human resources, and contact center departments.
We have excellent relations with the local and national government because our main goal is to continue creating more job opportunities for the youth in El Salvador.